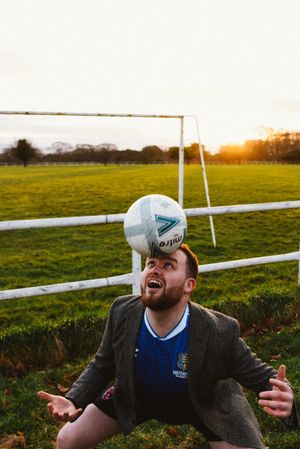 Tickets for the non-league diva tour available now
Almost two years after his last release, Tadhg Williams returns to the live circuit with his newly formed band The Friday Night Choir. Recruiting the help of some of the finest musicians on the Dublin scene, Gemma Cox, Ryan O'Neill (Blueberry Rouge), Mossy Ryans (Binmen) and Pete O'Hanlon (The Strypes), join Williams for a series of live shows before heading to the studio to record his debut album. 
Opening the tour as part of a triple headliner in Waterford's Theatre Royal on Saturday 25 March alongside DeafMonkey and Birds of Burden, he then heads to the capital to play Workman's Cellar the following night, March 26. The band then hit the rehearsal rooms again before making the trip to Coughlan's, Cork on 16 April for a double headliner with Cork-based BRIARS. 
Tickets are available now through the link below. 
"One of the most compelling lyricists and promising singer-songwriters in the country" - Hot Press Magazine
"Good lad, bad habits." - Housemate
"A man with many artistic pots on the boil. He is a man on the path, walk on brother" 
- David Keenan
"Awful fashion sense, great music taste." - Same housemate